As we move into the hottest months of the year, you might hear more about electricity supply and demand. Generating and distributing electricity is a constant, collaborative process and we work with PJM, our regional transmission organization, to monitor the flow of electricity 24/7, 365. Here are ways PJM helps us get power to your home safely and reliably.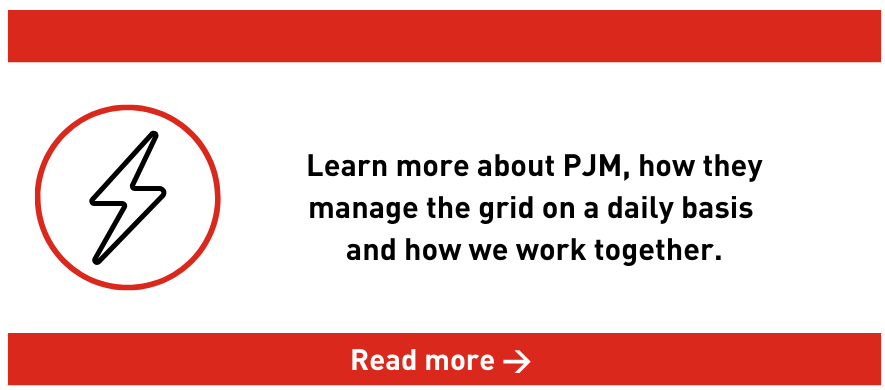 Hot Weather Alerts: PJM constantly monitors the weather across its 13-state footprint, including here in Ohio. When they anticipate extreme temperatures that could increase the demand for electricity, they might issue a hot weather alert. PJM routinely makes these predictions – called load forecasting – to help us anticipate high demand and adjust to ensure enough power is available. 
PJM is also required to have an adequate amount of generation reserve in place, in case of unforeseen circumstances. Generation reserves are the electricity supplies that are not currently being used but can be quickly available in the case of an unexpected loss of generation. Think of a spare tire – a backup when you need it.
What This Means: These industry alerts help prepare transmission and generation personnel and facilities for extreme heat and/or humidity that may cause strain on the grid. If you hear about a hot weather alert from PJM this summer, there's no immediate action needed on your part (however, it's always a good idea to be ready for the unexpected).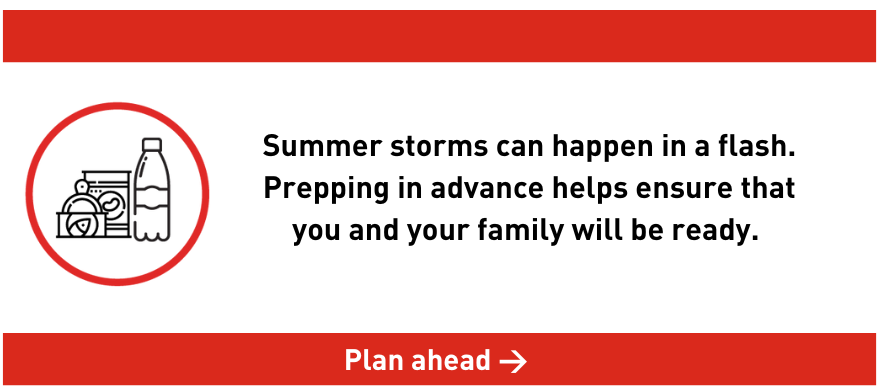 Energy Conservation Requests: The energy grid across PJM's 13-state territory is connected and, if they anticipate a tight supply of electricity in one or more areas, they might put out a call for energy conservation across their entire footprint. When every household and business uses a little bit less power, it can help the electricity supply catch up with demand. Together, these small actions can combine to lower overall demand for electricity and ease the emergency situation — helping prevent power outages. 
What This Means For You: If there's a proactive conservation request from PJM, we'll ask for your help to reduce electricity usage. Customers should use electricity needed for personal safety and to protect against property damage. They may seem like small things, but turning your thermostat up a few degrees, postponing use of major electric appliances and turning off non-essential lights and equipment can add up to a big difference when millions of people do them. 
You might remember when we asked for your help during the extreme cold this past December — it was a similar scenario. Thanks to your combined efforts, PJM was able to avoid emergency actions that would've required us to enact rolling power outages for our customers in Ohio.
Emergency Load Reductions: In an emergency situation, PJM may direct us and other utilities to immediately decrease energy use to protect the grid. As instructed by PJM, these emergency outages are a last resort for AEP and require immediate action on very short notice to help prevent longer, more widespread outages. Rotating outages are controlled, emergency power outages that usually last a few minutes at a time and then move to the next area. These brief outages rotate through homes and businesses throughout our service territory until the load reduction target has been achieved. This helps prevent longer outages and minimizes the impact on you as much as possible while protecting the integrity of the grid. 
What This Means For You: In a true emergency situation, we may only have minutes to take action to prevent longer, more widespread outages. This may prevent us from contacting you before rotating outages begin. We'll communicate with you about what to expect as soon as possible through text alerts, social media, phone and local news. Update your communication preferences at AEPOhio.com/Account and enroll in alerts at AEPOhio.com/Alerts.
Calls for conservation and emergency outages are always a last resort but are crucial to the safety and reliability of the grid. We will always do our best to keep you informed and provide frequent updates as quickly as we can. 
Now that you know more about how we work with PJM, take our quiz to test your knowledge.