The decorations, the costumes, the candy — we love all things spooky. What we don't love, however, are safety hazards that can prove to be more trick than treat. As you celebrate this year, follow these helpful tips to have a boo-tiful Halloween while ensuring scary safety snafus don't come back to haunt you.
Inspect all decorations

and dispose of any decor with damaged wiring. Check for the Underwriters Laboratory "UL" label on the product tag, indicating that it has been inspected for safety hazards. Only use products where they are safe to be used – indoor, outdoor or both – as detailed on the tag. Take precaution and read directions for any materials or equipment you're unfamiliar with such as fog machines or animatronics.

Opt for plastic safety clips

to secure exterior hanging decorations that require power. Never hammer tacks or nails into cords or use metal staples as they can damage the wires and your home or business.

Use appropriate extension cords

specifically designed for the setting where one is needed, such as those made for outdoors.

Use ground fault circuit interrupters (GFCIs)

for outdoor lights or inflatables.

Keep your distance

and ensure all equipment and decorations are at least 10 feet away from any power lines.

Practice ladder safety

by having someone help steady the ladder when in use, wearing shoes with gripping soles and maintaining three points of contact (two feet and one hand or two hands and a foot) with the ladder at all times. Metal ladders can conduct electricity, so wooden or fiberglass ladders are safer options. 

Secure

all decorations

. Tape down loose wires with duct tape to prevent tripping hazards for trick-or-treaters and check these areas often for any loose edges that need retaping. 
*Bonus tip: Jack-O-Lantern Safety: If possible, purchase tools made specifically for pumpkin carving. Never allow children to handle sharp carving knives or work on their pumpkins unsupervised.
Now that your home or business is prepped and ready, it's time to prepare your family, too. As the kids dress up and head out with their costumes and candy bags, here are some additional tips to ensure a fun but safe spooky season.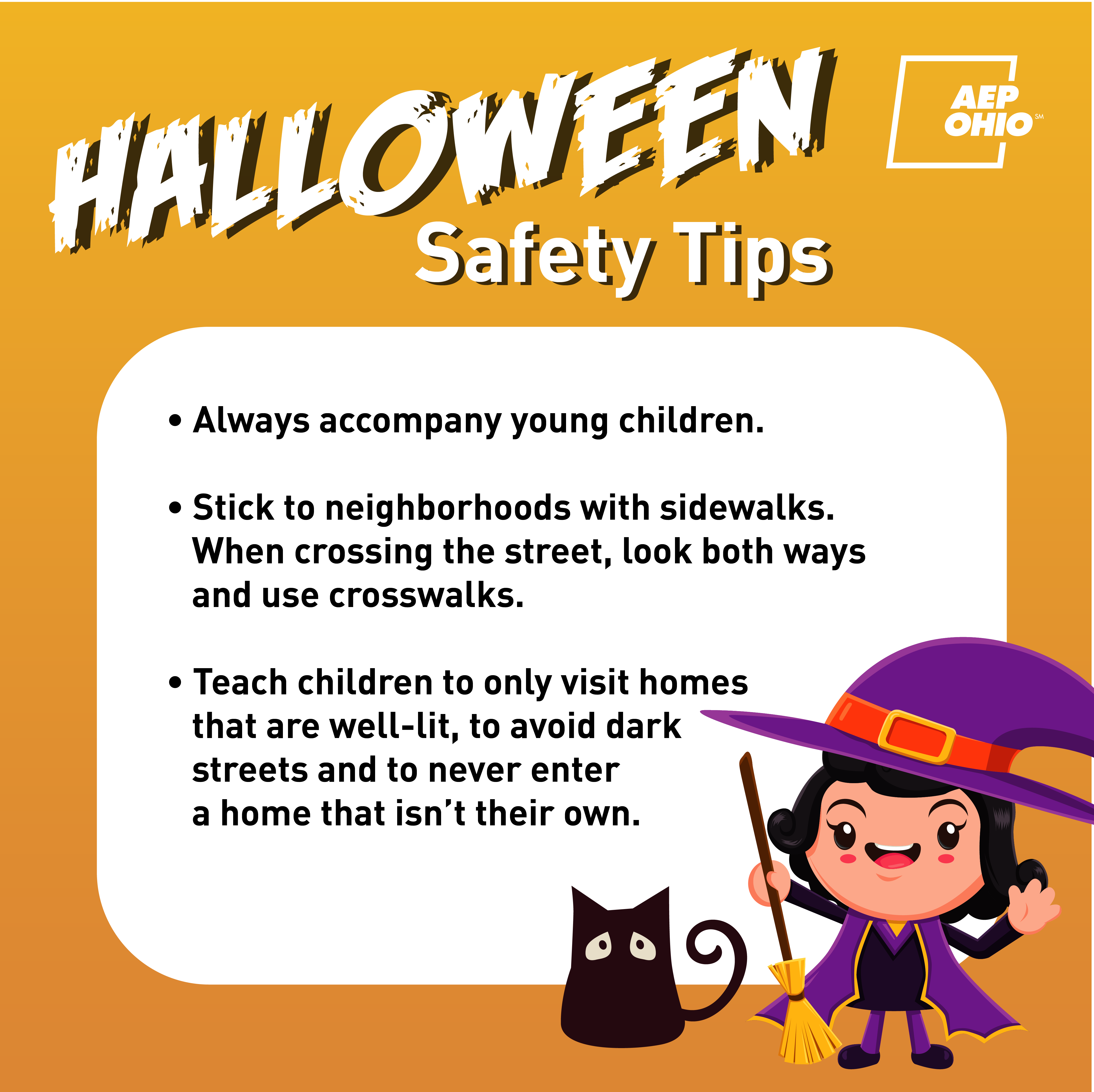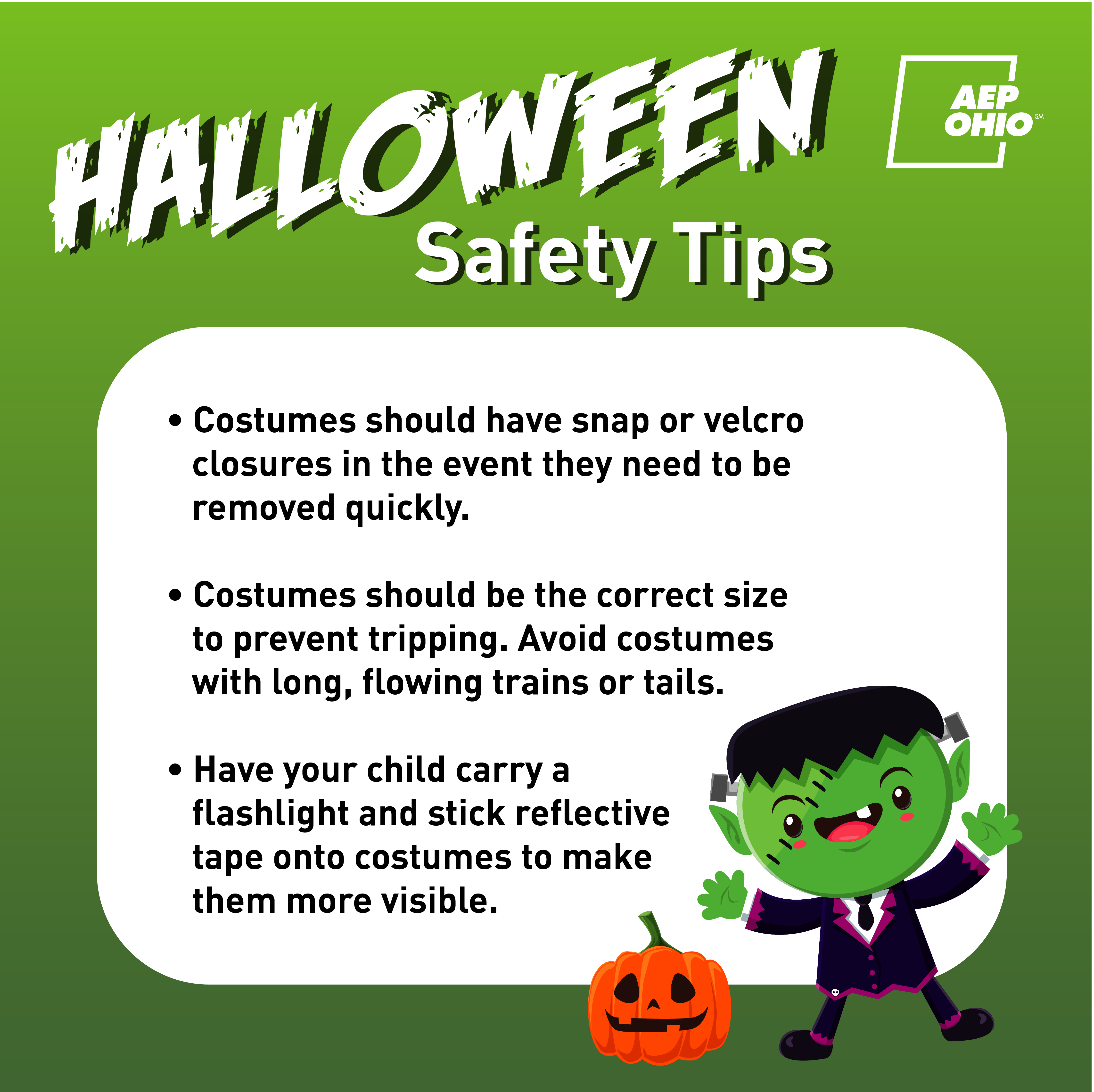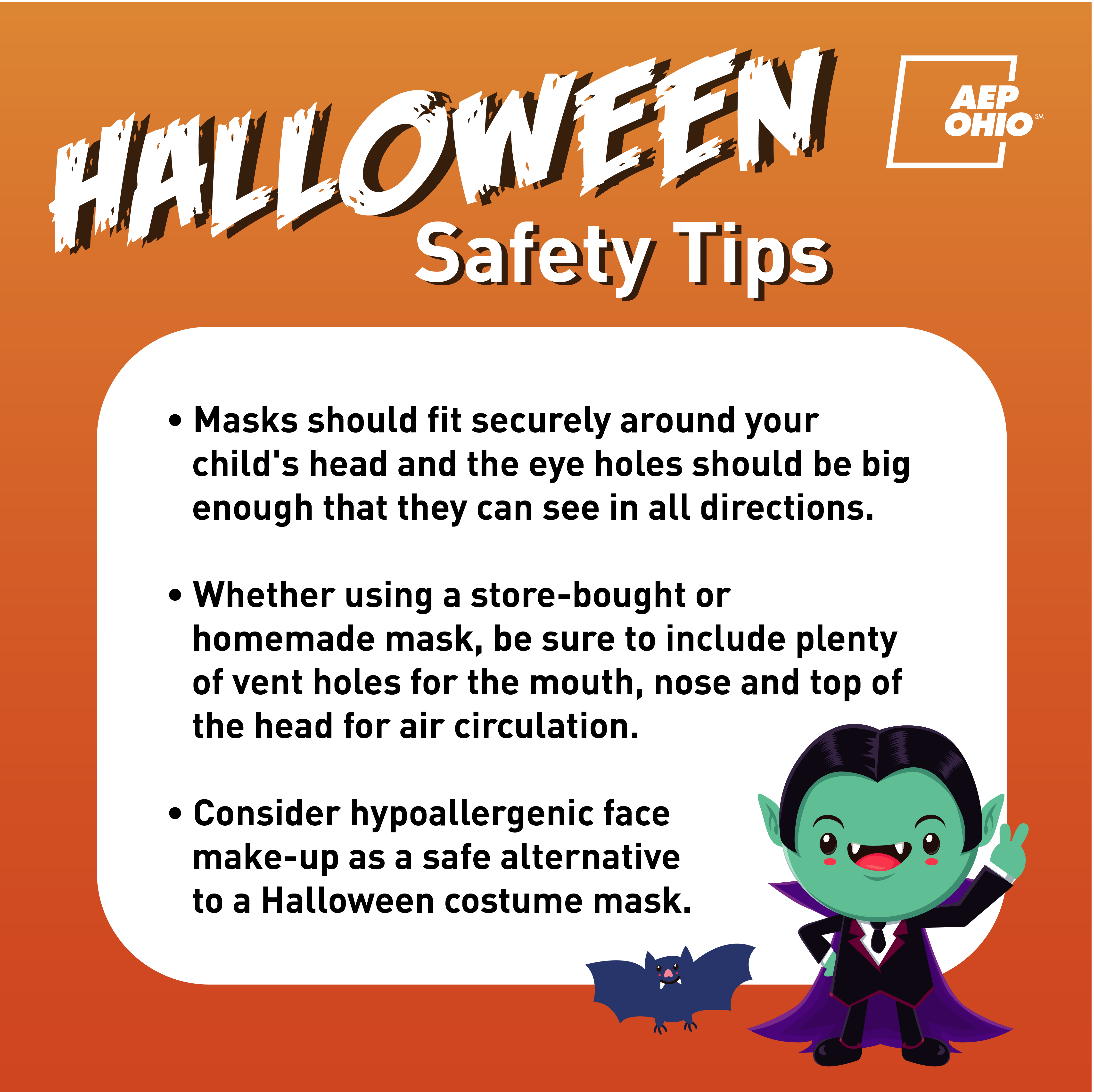 Looking for more tips to make this holiday the safest and spookiest yet? Learn more about Halloween safety from Louie the Lightning Bug.