As the weather heats up, your air conditioner is working hard to keep your home comfortable. Check out low and no-cost summer savings tips and monitor your home's energy usage using AEP Ohio's Energy Usage Dashboard online tool. 
Log into your AEP Ohio account to take advantage of these features:
Compare Month-by-Month Usage Data
After clicking the "Energy Usage and Dashboard" button, this helpful tool is the first piece of information you'll see in the dashboard. 
The chart shows your energy usage month-by-month. If you have a smart meter, you can also see your daily energy use or down to 15-minute interval usage. Plus, the graph displays outdoor temperatures — showing you how the weather impacted your energy usage.
---
See Your Highest Day of Use
If you have a smart meter, this feature tells you which days throughout the month saw the highest energy usage.
This allows you to understand which days of the week you're using the most electricity — and how you can reduce your usage throughout the month.
---
Analyze Your Energy Usage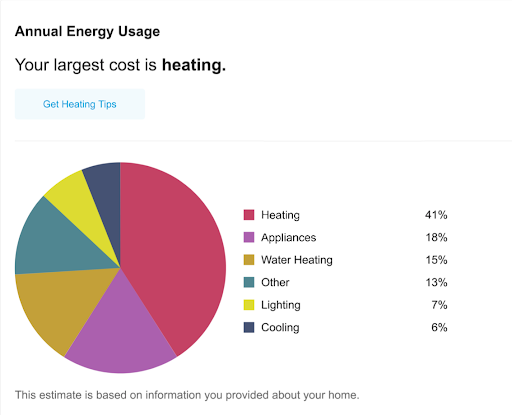 By completing a short survey about your home, you can see what uses the most energy in your home.
This feature shares what uses the most energy throughout your home and contributes the most to your annual electricity costs. From here, you can also access savings tips. 
---
Get Energy Savings Tips 
From helpful alerts to an energy savings plan, these additional features allow you to reduce your energy usage. Log in to your account today to complete your home energy profile and sign-up for alerts to be notified if your monthly bill is trending higher than normal. 
---
Interested in learning more about your energy usage this summer? View your Energy Usage Dashboard by clicking here.
Have additional questions? Check out our FAQs or share your questions in the comments below.