You depend on us for power and we take that responsibility very seriously. Our teams are hard at work every day to make improvements on the electric system in your area. Below are some key 2022 highlights of the work completed in Central Ohio to reduce outages across the region and increase the resiliency of our systems.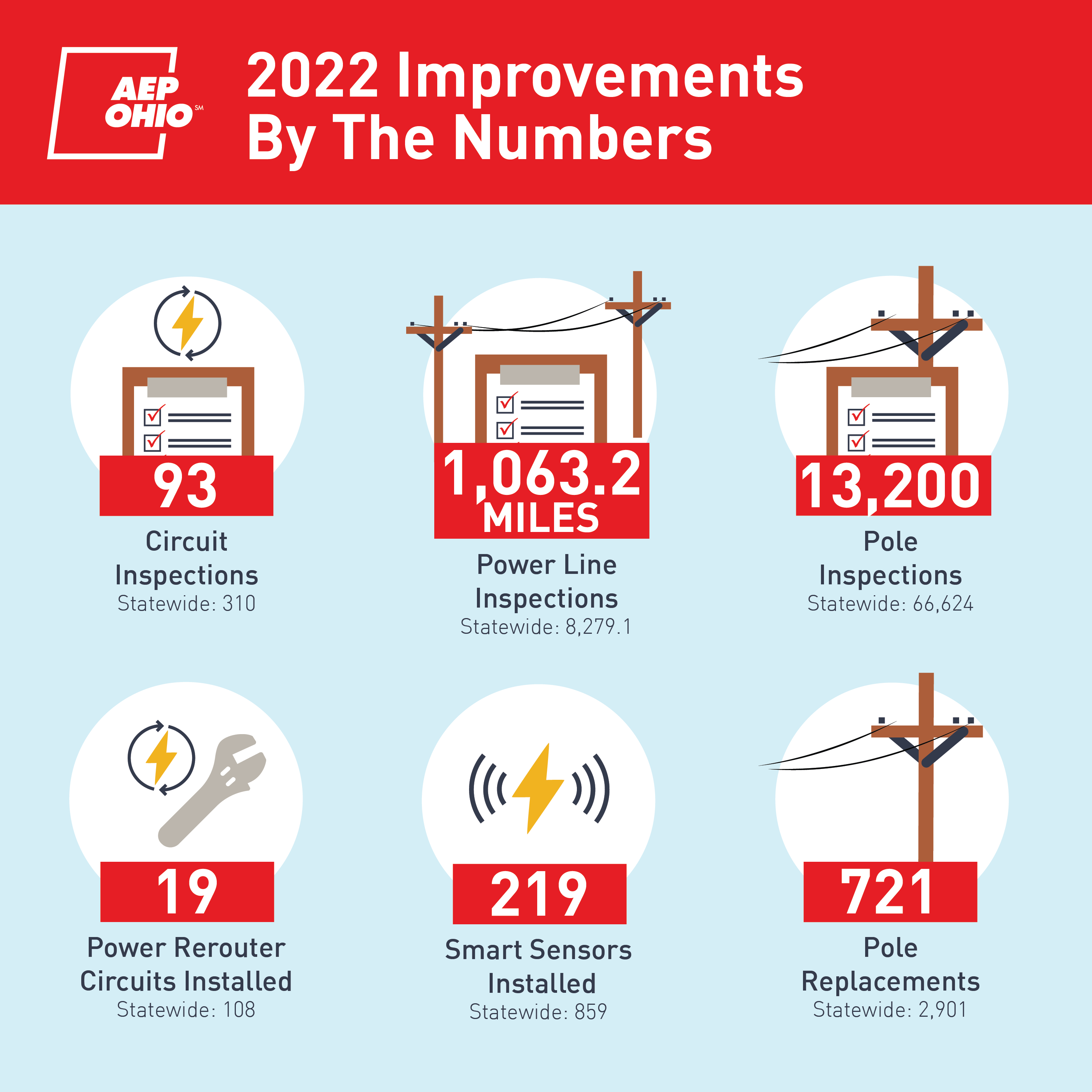 This year, you'll continue to see our crews upgrading poles, lines and equipment to keep the power flowing to you, our customers. In next month's newsletter, we'll share more details on the work we have planned for 2023.
Click here for more information and to see our crews in action.