Criminals will do anything to steal money from unsuspecting victims. With the COVID-19 pandemic and holidays right around the corner, this is a particularly high-risk time for many people — including small businesses.
It's important to be alert and know how to spot the signs of a scammer. Have a conversation with your team about the importance of recognizing scams so your business doesn't become a victim of fraud.
Whether they approach by phone, email or at your front door, scammers typically claim to be an AEP Ohio employee. These imposters will threaten to shut the power off at your business if you don't make an immediate payment.
We've also recently learned of scammers targeting our customers with automated calls, threatening disconnection. Please know, we don't make automated phone calls with important information about your account status. 
You're probably talking to a scammer if they:
Demand immediate payment from your business
Insist a payment be made with a prepaid credit card
Ask to meet at another location to make a payment
Here are some key ways to recognize scams and stay safe:
If you're told your account is past due, you should check your account status online.
Only make payments online at AEPOhio.com, through mail, by phone or at authorized payment locations.
AEP Ohio employees are always willing to show their company IDs. Just ask.
If you're ever unsure about someone's identity, end the conversation immediately and call AEP Ohio at (800) 672-2231.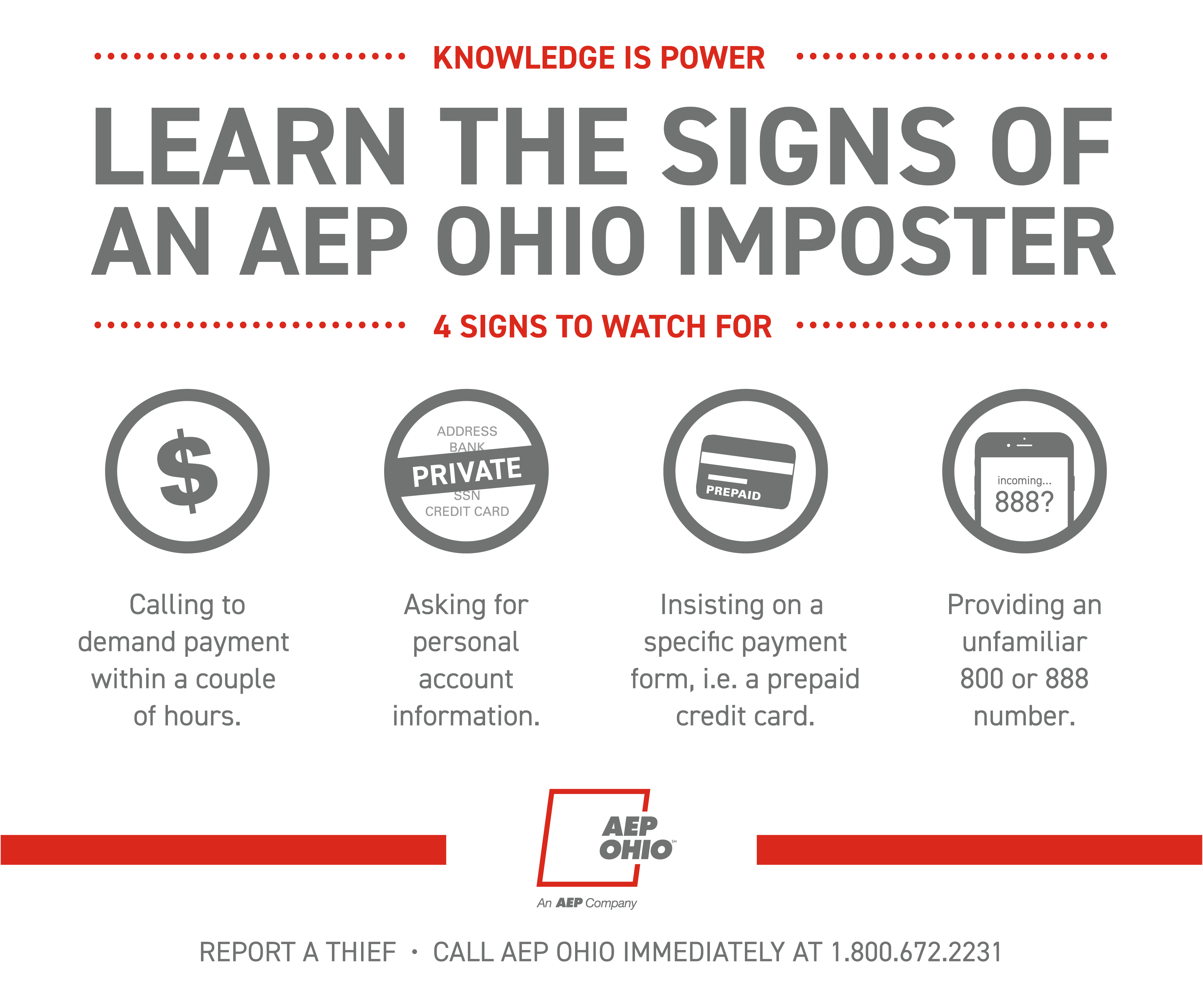 For more information on recognizing and reporting scams, visit AEPOhio.com/StopScams.