Our crews work hard every day to keep the power on. We know you depend on us for power and we take that responsibility very seriously. As we continue into 2022, we reflect on the accomplishments of last year and our commitment to what matters most – our customers.
Here are a few highlights of the work we did around Northeast Ohio to improve your electric service and keep the power flowing last year:
2021 Improvements by the Numbers
Inspected 51 circuits and 1,295 miles of power lines to find and fix issues proactively
Completed 7,294 pole inspections
Replaced 343 electric poles that were damaged due to age, weather or insects
Rebuilt 12 miles of electric line in your region to make sure you have the most reliable service
Added new smart technology to 24 circuits that automatically reroutes your power away from problems, like downed power lines
Installed 110 sensors to help us to better pinpoint issues
Trimmed and cleared more than 85,000 trees around power lines and equipment to help prevent power outages
Despite the ongoing challenges posed by COVID-19, our teams made significant progress toward our goal of better serving you by reducing outages across the region and increasing the resiliency of our systems.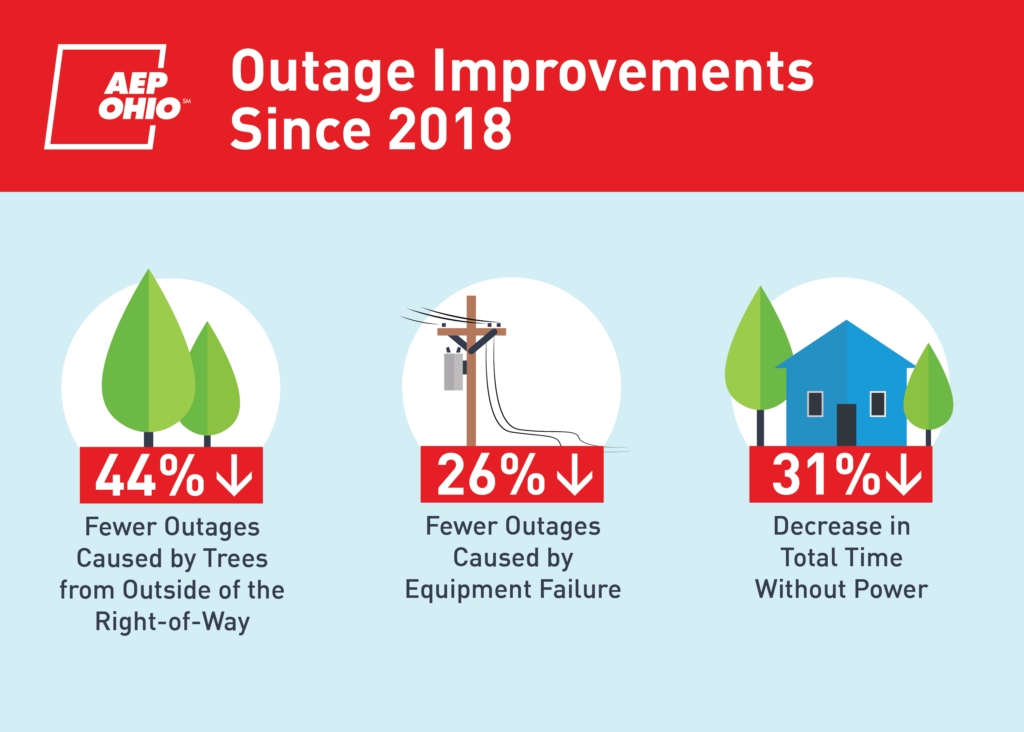 This year, we continue our commitment to improving the reliability of your electric service. You'll see our crews upgrading poles, lines and equipment to keep the power flowing to the millions of customers we serve. Watch for our April newsletter to learn more about the work happening around your area this year.
 Watch this video to learn more about the work we do and see our crews in action.