To celebrate National Volunteer Month, we spoke with AEP Ohio team members to hear how they give back to the community. Read more below: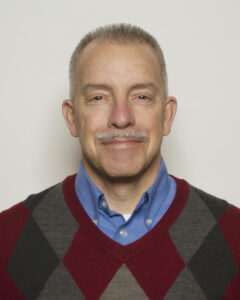 After a 43-year career with AEP Ohio, customer account manager Jeff VanDine retired this month, leaving behind a legacy of volunteerism and constant kindness.
The organizer behind holiday parties, fish fries, company challenges and more, Jeff has always prioritized the culture of his team. His signature act of kindness, however, is his homemade banana bread, which he bakes himself and sends (along with a handwritten note of encouragement) whenever someone he knows is sick or hurt.
Jeff's charitable work isn't going to slow down in retirement, although the scenery may change—he and his wife purchased a piece of property in Florida, where they plan to spend much of their time. The move means Jeff will probably have to give up one of his more recent ventures, serving as a ride-along chaplain for the Licking County Sheriff's Office. He may also have to scale back his duties as assistant pastor at Family of Faith Community Church, though humanitarian mission work like his current trip to Cuba will likely continue. 
One thing's for sure: Where Jeff goes, a spirit of goodwill and sacrifice will follow. The relocation will be a disappointment to his friends and neighbors in Newark, but the people he meets in Florida will be the better for it.
Join us in thanking Jeff for his service to our community in the comments below.