'Tis the season of giving, and after the year we've all had, we know that we all could use a little support this holiday season. Whether you need more time, a plan or a helping hand—your friends at AEP Ohio have got you covered.
Need a little more time to pay your bill? Pay with a one-time extension to gift yourself a little extra wiggle room.
Need more than just an extension, but a plan to pay off your balance? Try our payment arrangement plan, where you can budget how to pay in full on a timeline that works for you.
Just need a helping hand? Eligible customers can receive up to $500 bill credit through our Neighbor to Neighbor program.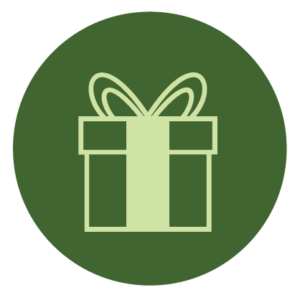 Average Monthly Payment (AMP) Plan
Having a difficult time managing seasonal spikes in your energy bill? Try our Average Monthly Payment (AMP) Plan, which helps you to pay the same price each month. 
Looking for other ways to save? Try checking out your Energy Dashboard. With helpful tips-and-tricks, you'll be able to evaluate your energy usage and plan for ways to save in the future. 
Looking for a great gift for a friend, neighbor or family member? Show your loved ones some "LUV" with a Lighting Utility Voucher. You choose the amount, and they receive credit to their AEP Ohio account. 
Need some help this holiday season or just want to do good for others? Learn more about our available resources.