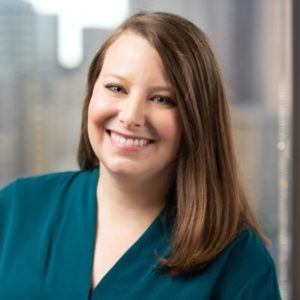 A self-proclaimed "weather nerd," AEP's Meghan Klee has always been fascinated by weather. She has fond childhood memories of watching storms roll across the Indiana landscape alongside her father and grandfather —and when lacking a storm to follow in reality, binging movies like "Twister" and "The Perfect Storm."
Weather In Her Veins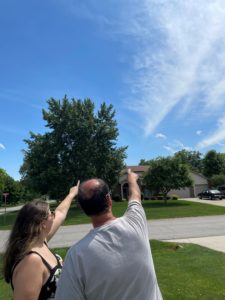 Meghan often found herself curious about the science behind weather and what causes storms. Although this might seem like a unique hobby, weather-watching is actually in Meghan's blood. She recently learned that her great-grandmother used to meticulously record the daily high and low temperatures in her journal. 
As Meghan grew up, so did her love of weather. She attended Purdue University to study Atmospheric Sciences and Communication and later joined the AEP team as a meteorologist in 2014. Meghan now manages the team of three meteorologists, overseeing all of AEP's service areas and over 200,000 square miles of power lines. Together, they forecast both short- and long-term weather.
Eyes On The Radar To Keep Your Power Flowing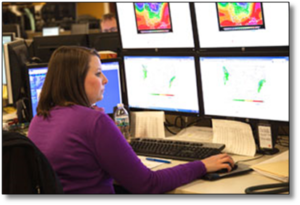 Because roughly 65 percent of power outages are caused by severe weather (based on American Electric Power data gathered from 2013-2020 across 11 states), Meghan and her team provide critical insight to help crews as they work to keep your power on by:
Predicting the timing and severity of storms that may cause outages 

Working directly with storm coordinators and the mutual assistance team to allocate and position crews and equipment, helping to speed up restoration efforts

Anticipating customer energy needs based on hourly temperatures 
"There's never a dull day because weather is always happening somewhere," Meghan explained. "Knowing my forecast helps AEP make the best decisions for our customers keeps me motivated to do my best."
Interested in learning more? Watch American Electric Power's recent digital event that describes how meteorology helps keep your power on.