In the wake of COVID-19, customers need to be prepared for an uptick in phishing and scam attempts. This is a particularly vulnerable time for many people including senior citizens, low-income residents and understaffed small businesses.
Here's how you can keep your personal information safe during these uncertain times:
Check your account status online or call us at (800) 672-2231 if you're contacted about a late payment.

Make payments only through

AEPOhio.com

or with an authorized AEP Ohio agent.

Watch for callers posing as an AEP Ohio representative.
If you're ever in doubt, hang up the phone and call AEP Ohio immediately. An AEP Ohio employee can tell you if we've contacted you about your bill. We're here to help.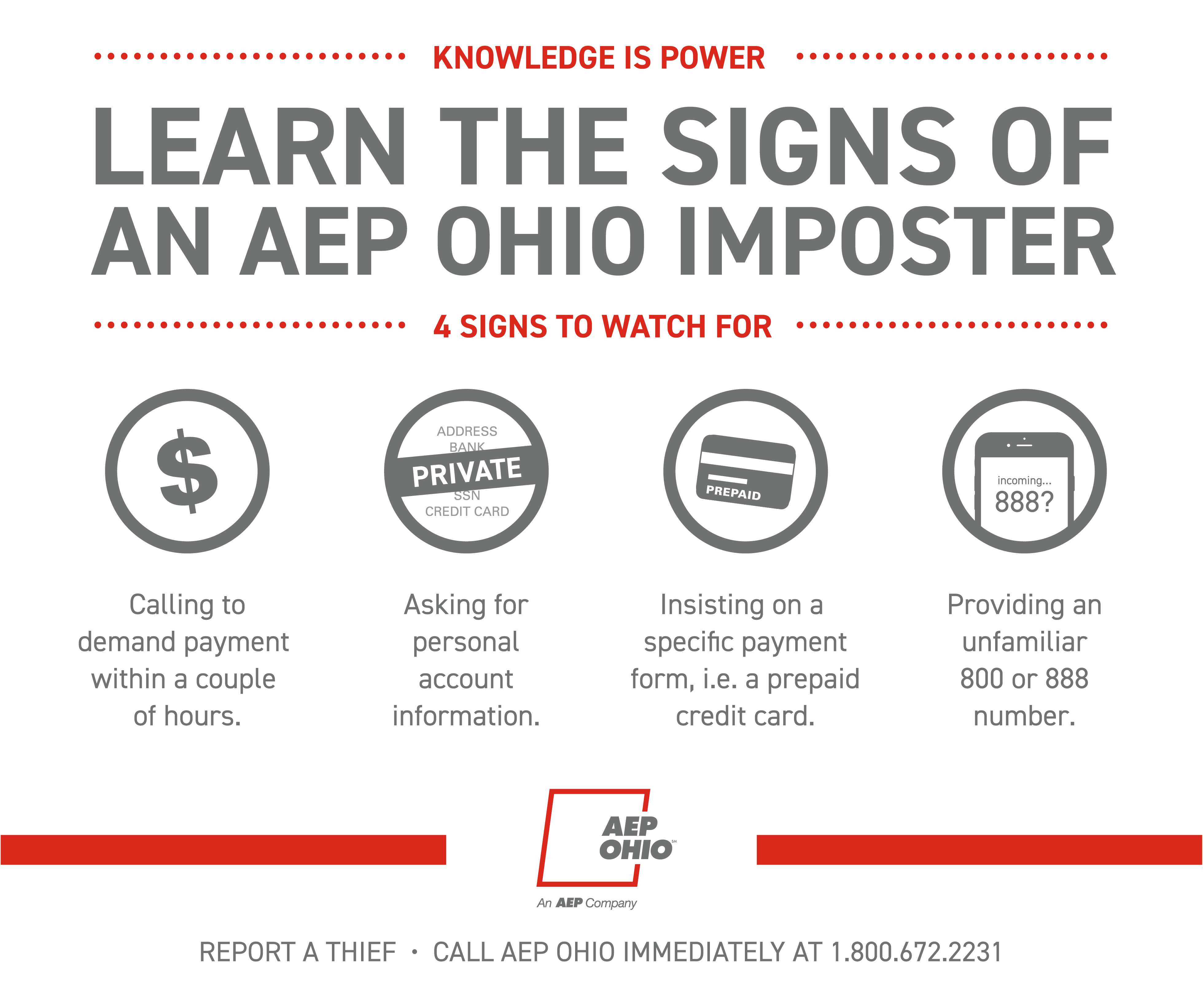 Learn more at AEPOhio.com/StopScams.