Fallen trees and branches are one of the most common causes of power outages. That's why keeping our lines and equipment free of trees is one of our top priorities.
With a job that keeps her moving and is always changing, we recently caught up with Sarah Powell, an AEP Ohio forester, to talk about a typical — or not so typical — day in the life of a forester.
Gearing up for the day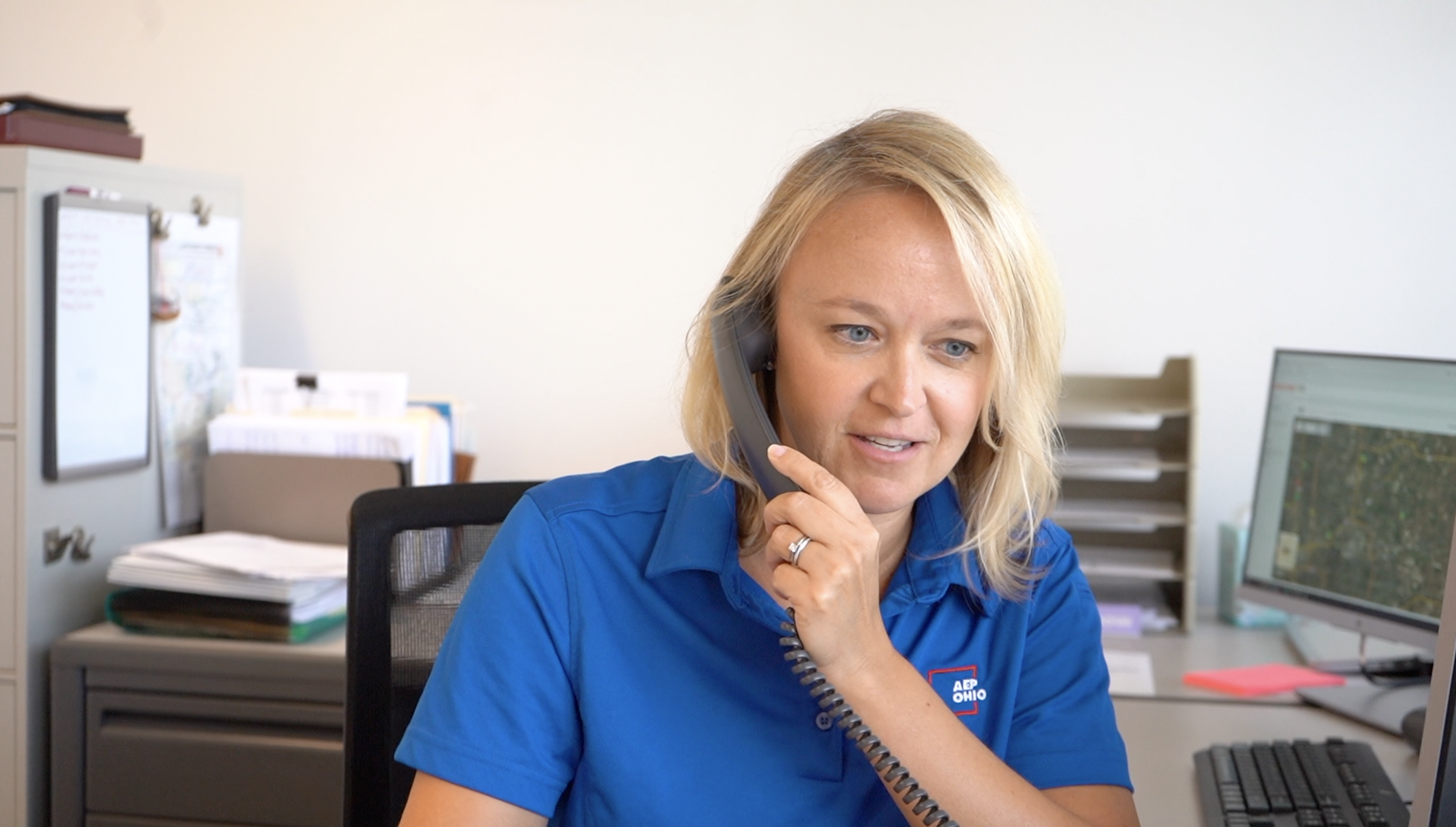 I start each work day at 7 a.m. with a cup of coffee in hand. I spend my mornings checking my email for any forestry-related requests that may have come through overnight. Once a week, we start the day with a forestry team safety conference call where we go over any issues that need to be addressed. This call ensures timely and quality work for our AEP Ohio customers.
Coordinating customer work and connecting with communities
I spend a lot of time working with different departments at AEP Ohio to make sure forestry work is done safely and on time, as well as checking on the daily progress of our crews.  
I also stay in close contact with city leaders to let them know when we're planning to trim trees in their community. At least every four years, our customers may see our crews in their neighborhood checking the trees around our lines and equipment and trimming back or removing any hazards. We use our expertise to spot and remove limbs and trees that pose a threat to your electric service or safety. It's all about being proactive and keeping our lines and equipment free of trees before they become a problem.
Out and about
Most days I'm out at worksites connecting with our tree crews to resolve any questions and making sure they are safe. Our work planners do the initial work of communicating with homeowners that we'll be trimming their trees, but when customers have additional questions I'm here to work with them and help them understand the importance of what we do to keep the lights on. 
Safety above all else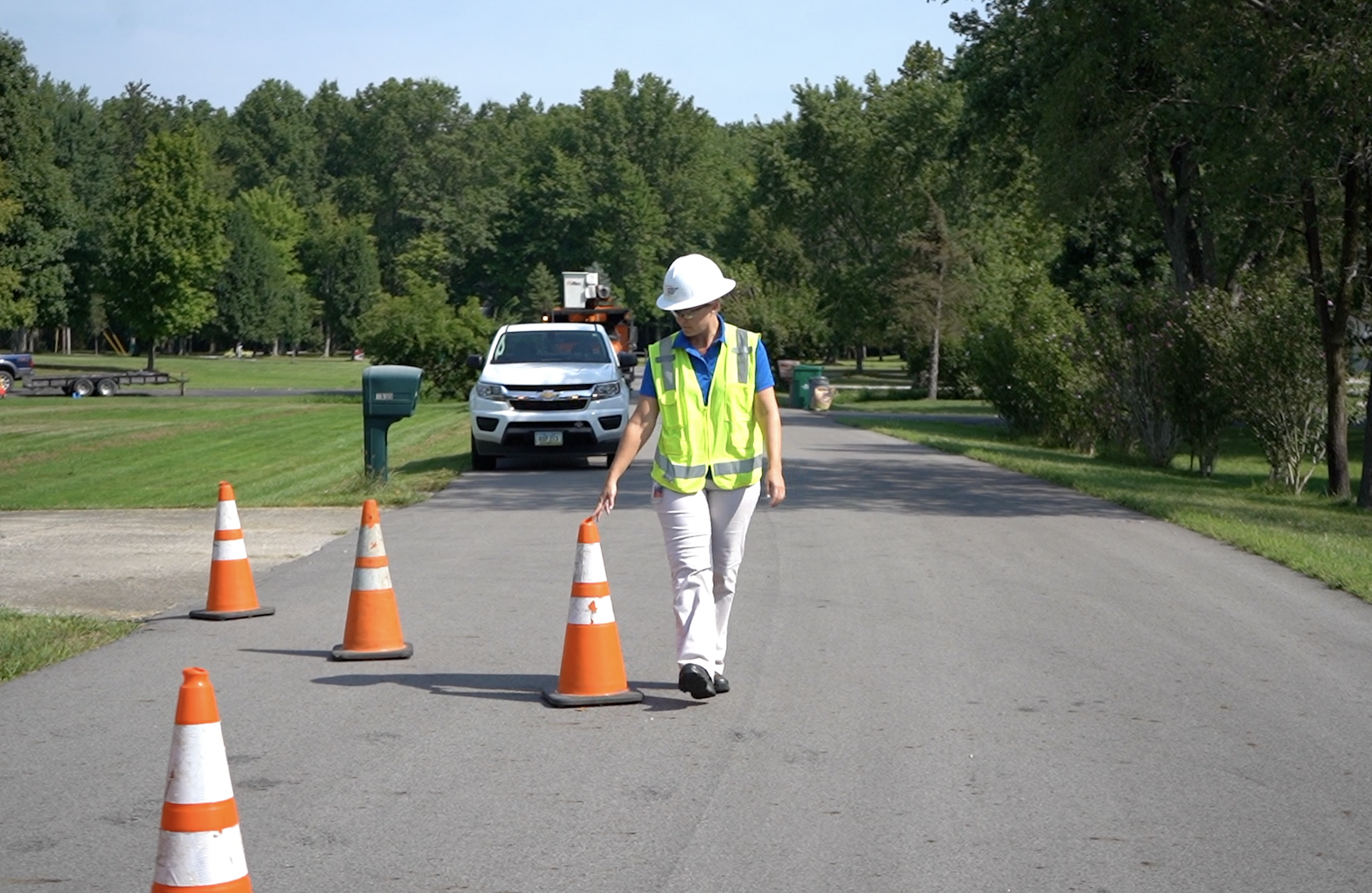 When I'm at a worksite, I use an app to help me perform safety audits — making sure our contractors are safe is one of the most important things I do. Tree trimming is a dangerous job with many hazards — chainsaws, heights, energized electrical equipment, etc. We want to make sure everyone goes home safe at the end of the day.
Ready to roll with the punches
Sometimes my entire day can be derailed by bad weather. When a storm hits, I work with our dispatch team to coordinate tree crews to help clear the way for lineworkers to safely restore power. 
Every day as a forester is different. Sometimes I end my day in the office or out in the field visiting with tree crews and customers. The variety is what keeps my job interesting. 
Want to learn more?
The work our forestry team does helps provide safe, reliable electric service, while keeping in mind the health and beauty of the trees in your community. You can learn more about our work at AEPOhio.com/Trees.