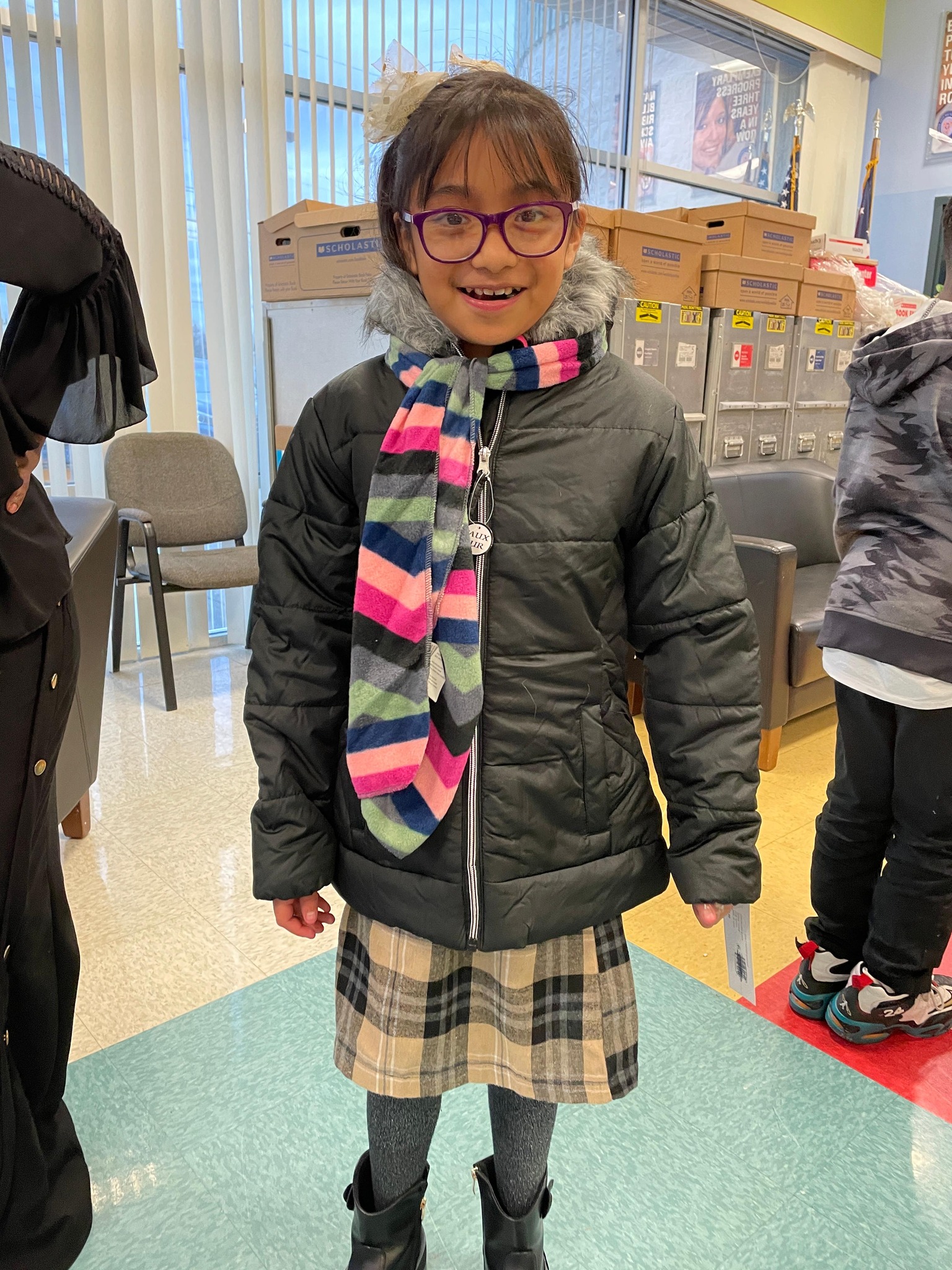 During the thick of Ohio's hot, humid summers, the last thing on most people's minds is a winter coat. Not so for many officers in the Columbus Division of Police (CPD) and other central Ohio departments. As officers patrol during winter, they notice children without warm coats and the image of shivering kids sticks with them all year long.
Several years ago, when the newly established nonprofit Starfish Assignment asked how they could help, providing coats for children was one of the first things the officers mentioned. This year, supported by a $10,000 donation from AEP Ohio, Starfish Assignment coordinated the purchase and delivery of more than 450 new winter coats to children across central Ohio during its fifth annual coat drive.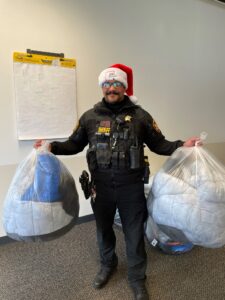 "Officers drive around and see kids wearing multiple sweatshirts because they don't have winter coats," said Nicole Banks, Starfish Assignment founder and president. "Many of these kids have never had a brand-new coat."
Starfish Assignment worked with Macy's to purchase the coats. Once the coats arrived at the Columbus Police Academy, young adults in the CPD cadets program and AEP Ohio volunteers sorted and organized them for officers to pick up.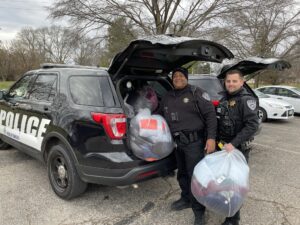 Officers and deputies from CPD, Franklin Township Police Department, Franklin County Sheriff's Office, Gahanna Division of Police and Dublin Police Department arrived to select coats for children in their patrol areas. Some had lists of specific genders and sizes they needed while others partnered with local schools and organizations to distribute the coats.
CPD Officer Myisha Fulton has been asking about coats since the summer. She delivered several of her allotted coats to Horizon Science Academy Elementary, where the kids were thrilled to receive them.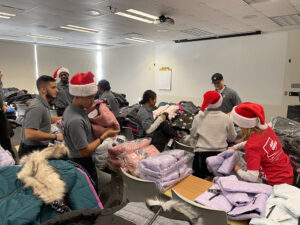 "I just wish I could do more," Officer Fulton said, holding back emotion after one boy hugged her and teared up upon receiving his coat.
Tonya Kelly, a fourth-grade teacher at Horizon, is active in the community with her nonprofit, Empower Our Youth Foundation. She learned of Fulton through Starfish Assignment and that's how they connected to bring coats to Horizon.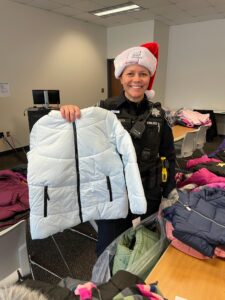 "I went home crying, too," Kelly said, after seeing the excitement and joy on her students' faces. "Officer Fulton doesn't even understand the blessing and honor it was for her to come and give us 20 coats. These kids have been in school since October with no coats on."
"Events like these are why it's so great for companies like AEP Ohio to be involved in our communities," Banks said. "Needs may be greater than we can solve, but we can make a difference one person – or one child – at a time."