Did you know? AEP Ohio helped the Columbus Zoo and Aquarium convert nearly 3 million holiday lights into energy efficient LED bulbs, creating one of the most spectacular light displays in central Ohio. Those LED bulbs have helped the Zoo use 70 percent less energy during Wildlights.
You can enjoy Wildlights, efficiently powered by AEP Ohio, with a special BOGO offer. Here's how it works:
Buy any regular-priced Wildlights admission ticket, and 

Get one free.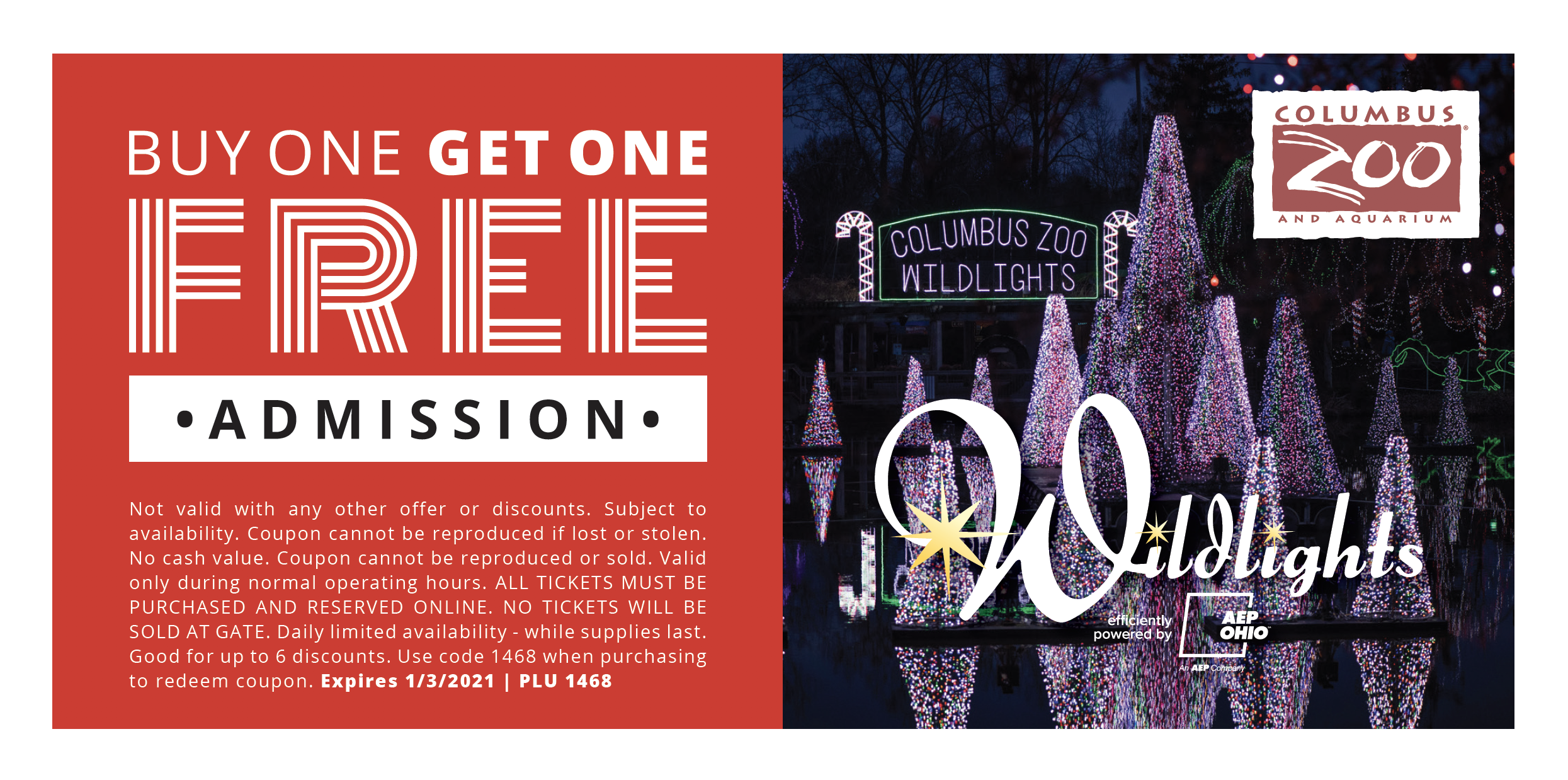 To help maintain social distancing and manage the number of guests entering, tickets for Wildlights must be purchased in advance on the Zoo's website. To use this offer, enter code 1468 on the promotional code tab when purchasing. No walkups will be permitted.